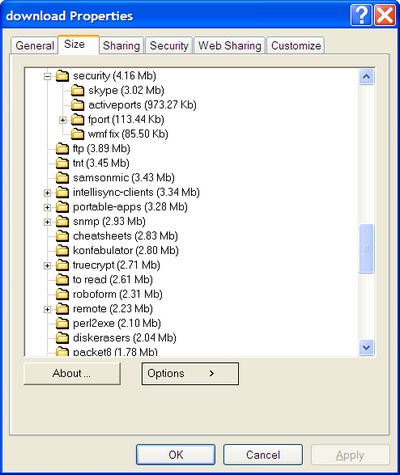 It can be a struggle to figure out where all the space has gone on your hard drives. This is a handle little utility that adds a "size" tab to the properties page of Windows Explorer. Just right-click on a folder, choose Properties, click the Size tab, and you'll see how much space is taken up by each of your folders and its subfolders and files. Use the Options button to sort by size.
This is not as pretty as the graphical output that you get from a utility like TreeSize, but it's nice that it's integrated with Windows Explorer.
This utility can be found at many file download sites, including here.