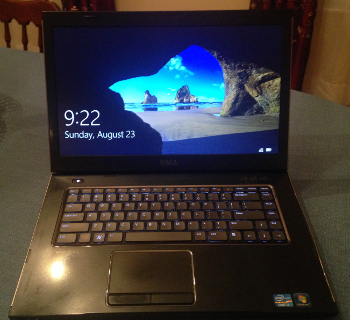 A friend brought over his Dell Vostro 3550 that he'd just upgraded to Windows 10.
After the upgrade, the machine would show the spinning dots of the Windows 10 boot, but then go to a black screen before the login screen showed up. Â External displays worked fine, but some exploration with an external display showed that Windows 10 didn't think there was any other display besides the external monitor.
It turns out that Dell fixed something in a recent BIOS update. Â This machine was on A09, and Dell has A12 on their support site.
I had also updated the Intel HD 3000 video driver from Intel's site, so that might also be required. Â But I suspect that I didn't need to do that.